Sending you a new nail polish each month for a different cause.
Each month we'll be selecting a cause mainly surrounding women's issues and painting our nails to build a community of support. WHY? Because no one should have to go through these seasons of life feeling alone. If something as easy as painting our nails can show unity and support, well then the question becomes, WHY NOT?
learn more
How It Works
Subscribe
Sign up to receive a new color for a different cause each month!
Receive
Keep an eye on your mailbox...your box will arrive the first week of the month.
Paint + Share
Show your support by painting your nails. Post a photo using #WeAreRestore
MYSTERY BOX
3 polishes for $25! A portion of the donations will be donated to Meals on Wheels. As of 8/10 we have donated over 70 meals.
get your mystery box
Restore brings purpose to painting my nails (something I do anyway) and helps women come together in a small way that will make a huge difference! I can't wait for people to ask me about my nail color each month so I can share what it actually represents.
I love the sentiment of beauty from beauty. Simply painting my nails can beautifully mean, and support, so much more.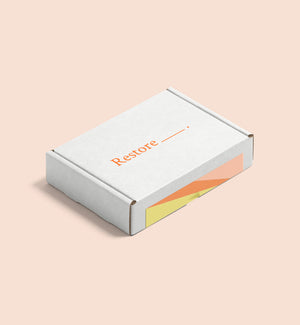 Monthly Subscription
Sale price Price $18.00 Regular price
Follow us on Instagram